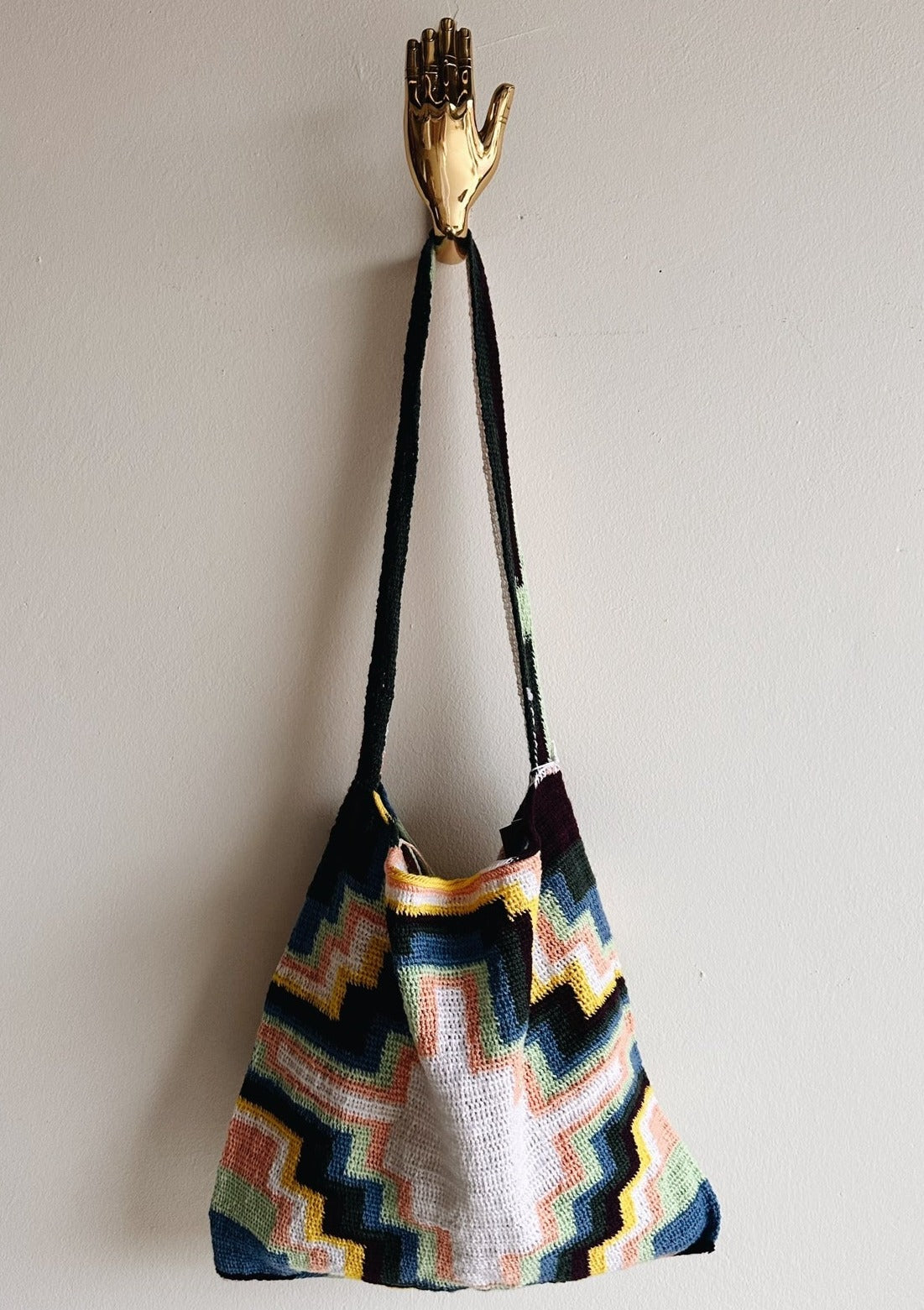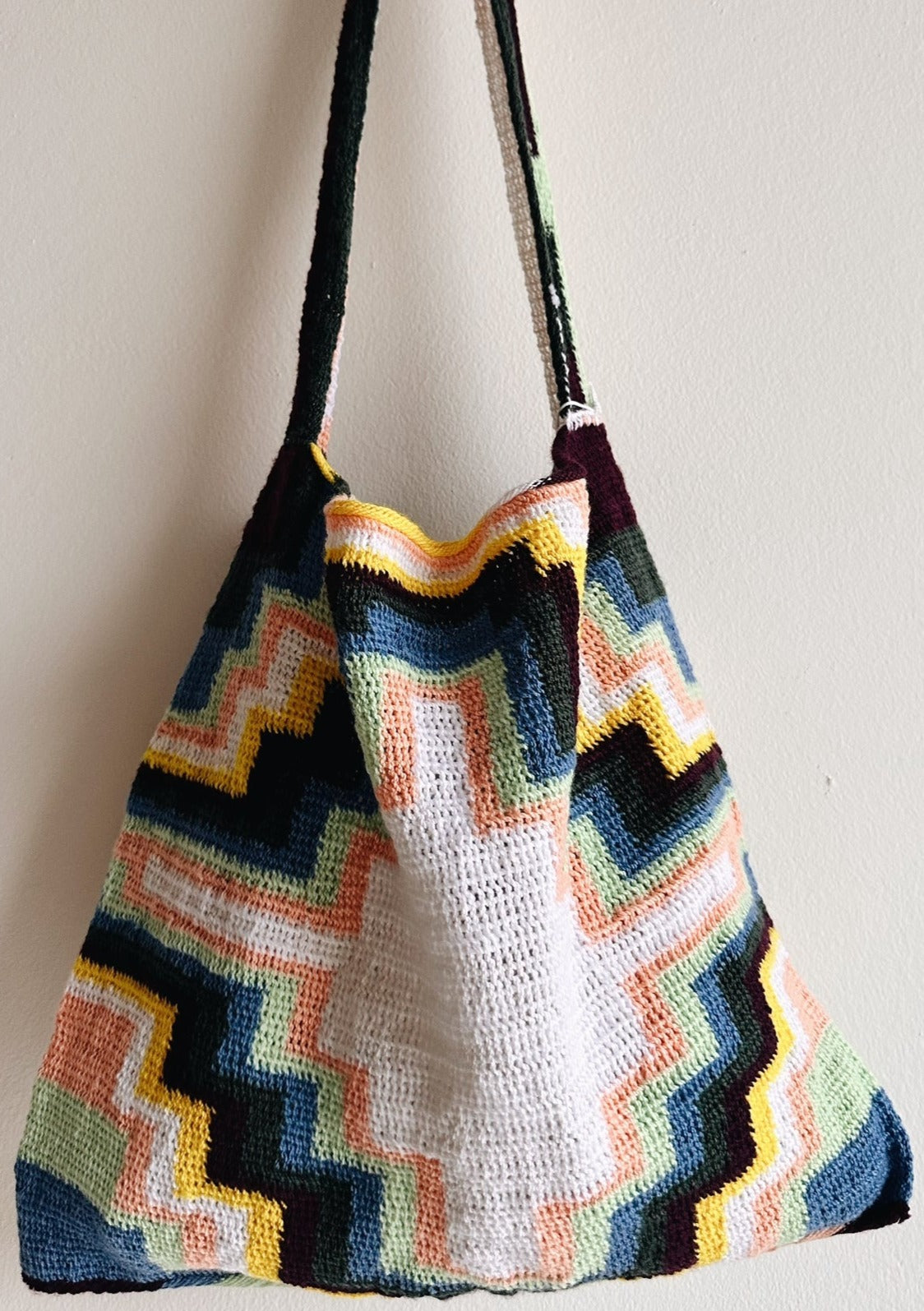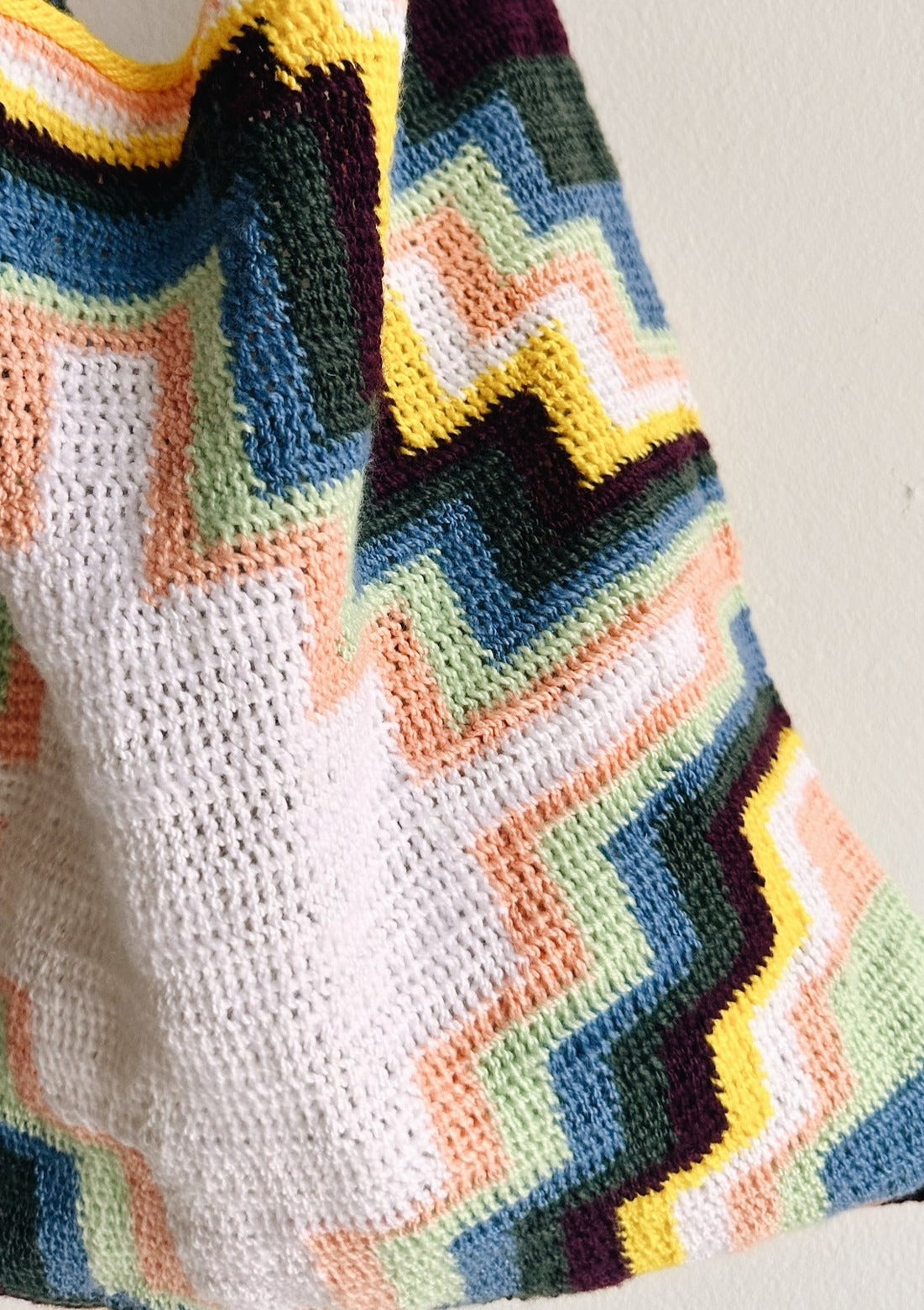 Regular price
$201.00
Sale price
$121.00
Unit price
per
Sale
Sold out
Beautiful, medium Bilum.

Knotted by hand with vegetable dyed grass.

The rainbow bag is the only one of its kind.


A beautiful bag for when you're carrying larger items.

Perfect for a beach getaway.


Remember this is a hand knotted, natural fibre bag, we don't recommend carrying heavy laptops or anything sharp.


#oneofakind


FROM BEK & MERI:

Bek & Meri is an Australian boutique company, bringing a carefully hand curated selection of the traditional and iconic string bags 'bilums', woven homewares and jewelleryfrom Papua New Guinea to Australia.

Social . Ethical . Fair Trade . Handmade . Sustainable.

Bek&Meri is built primarily to empower the women of PNG. In PNG, and certainly in the poorer,remote rural villages, it is the women who are the sole income earners in a family. Made almost predominantly by the women, the money generated from the sale of bilums goes directly back to the artisan and her family, helping pay for every day essentials such as food, housing, healthcare, running water and education for her children. Often the sale of bilums in PNG is restricted to locals or passing tourist traffic at market stalls. Its a mission of Bek&Meri to increase the profile and awareness of the seiconic bags by bringing them to the international community. In doing this, Bek&Meri hopes to be able to provide a regular, reliable and ongoing income stream for these women, her family and her community.

Deeply woven into all aspects of social andcultural identity in PNG, each bilum is unique and symbolic, telling reallife stories of people, communities, places and events.Traditionally used to transport goods and babies, they are extremely strong, durable, versatile and expansive. The natural fibre "bushrope" bilums are made using 100% plant materials, meaning that they are ethically and sustainably made. They are handcrafted from woven yarn, by a traditional method known as "knotlessnetting" or "looping", an ancient craft that has been passed down from generation to generation over centuries. This is a time consuming process -from sourcing and collecting the plants, to beating, drying, twisting,dying and weaving, a single bag can take 4 -8 weeks to make. Being handmade, each bag is a unique, bespoke piece. When buying a bilum or woven homeware via Bek&Meri, you are buying something unique, preserving a tradition, supporting weeks of labour and improving the wellbeing and livelihood of these hardworking artisans. Because all Bek&Meri products are all individually and carefully handselected, you can be assured that you will always receive a product of exceptional quality and workmanship.
Sizing & Fit

S M L break

S = Australian 6 to 8 / American 2 to 4 / EU 34 to 36

M = Australian 10 to 12 / American 6 to 8 / EU 38 to 40

L = Australian 14 to 16 / American 10 to 12 / EU 41 to 42

 

S/M OR M/L break

S/M = Australian 6 to 10 / American 2 to 6 / EU 32 to 38

 

XS S M L XL break :

XS = Australian 6 / American 2 / EU 34

S = Australian 8 / American 4 / EU 36

M = Australian 10 / American 6 / EU 38

L = Australian 12 / American 8 / EU 40

XL = Australian 14 / American 10 / EU 41
Shipping

Orders over $200 within Australia are eligible for free shipping.

Orders over $300 are eligible for free shipping globally.
Returns

Not sure about your pieces? We accept returns for exchanges & store credits!
View full details